The former president on Trump's social media network said his legal troubles result from politically hungry prosecutors in the "greatest political witch hunt of all time."
"Can anyone imagine that with all of the self-inflicted and imposed problems that the United States is experiencing, both at home and abroad, that I am being forced to fight off politically hungry Prosecutors, Radical Left Democrats all, on the greatest political Witch Hunt of all time – All started by Crooked Joe Biden as an unprecedented attack against his Political Opponent, ME, for purposes of Election Interference, and more. What a Shame, what a Shame!!!"
Posted on Truth Social, Trump again appealed to his highly energetic and mobilized base as he played the victim.
Trump is facing a litany of charges around the country.
Here is what he's facing.
Election Fraud in Georgia
In Georgia, Trump is accused of using illegal means to overturn the state's election results, which showed Joe Biden the victor. In all, 41 felony counts have been filed against Trump.
Jan 6th Capital Attack
Trump has previously pleaded not guilty to charges he tried to prevent counting electoral college votes and certifying Joe Biden as the winner at the U.S. capital building by inciting riots.
Classified Documents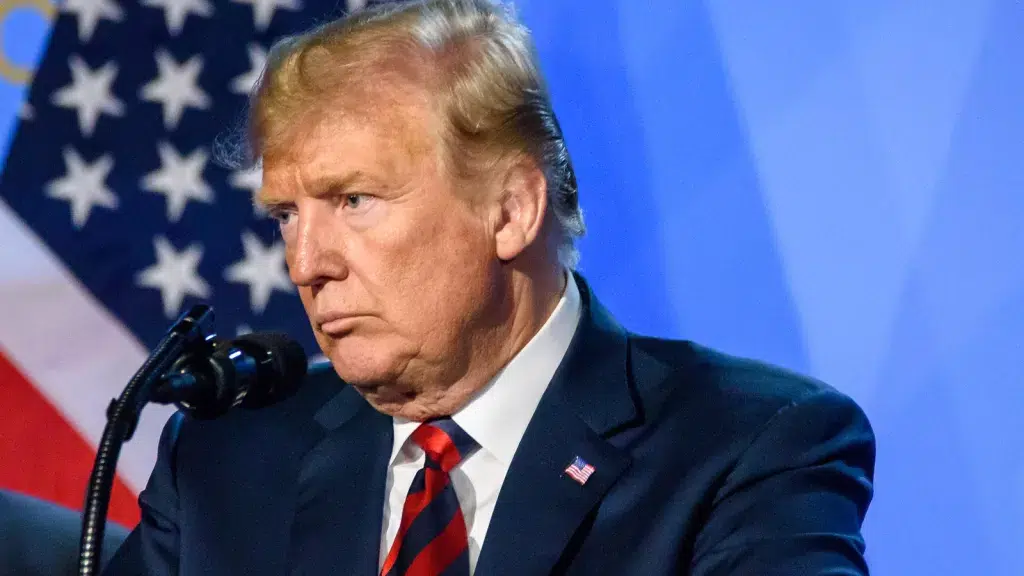 Trump pleaded not guilty to charges he illegally kept classified documents after he left the White House and lied to investigators. The hearing begins on June 20, 2024.
Hush Money
Trump is accused of falsifying business records concerning a $130,000 "hush money" payment to adult entertainment star Stormy Daniels before the 2016 presidential election. She was allegedly paid to keep quiet about an encounter she had with Trump 10 years prior.
Sexual Abuse
A $5 million verdict against Trump was already ruled in this case, though Trump is appealing the ruling. A federal jury found Trump guilty of sexually abusing Jean Carroll in the mid-1990s and then defaming her in 2022. Carroll is seeking $10 million more in a second defamation lawsuit.
N.Y. Civil Lawsuit
In New York, Trump is accused of falsifying asset values of his Mar-a-Lago estate and Trump Tower penthouse, along with his net worth, to get more favorable loan terms. New York Attorney General Letitia James is asking for $250 million in damages to prevent Trump from doing business in New York.