What a week for Donald Trump, but not in a good way.
Here's a look at the top news from this week, including Donald Trump being fined $5,000 (and threatened with jail), defendants saving their butts by pleading guilty in the George election fraud case, and Joe Biden roasting Jim Jordan at a fundraising event.
Trump Accuses Clinton of Brainwashing In Ad
In a new campaign ad released on Truth Social, Donald Trump accused Hillary Clinton of brainwashing voters into supporting President Joe Biden. "There needs to be a formal deprogramming of the cult members," Hillary said. The ad suggests the way to do that is to brainwash people into supporting Biden.
Pro-Trump Defendants Plead Guilty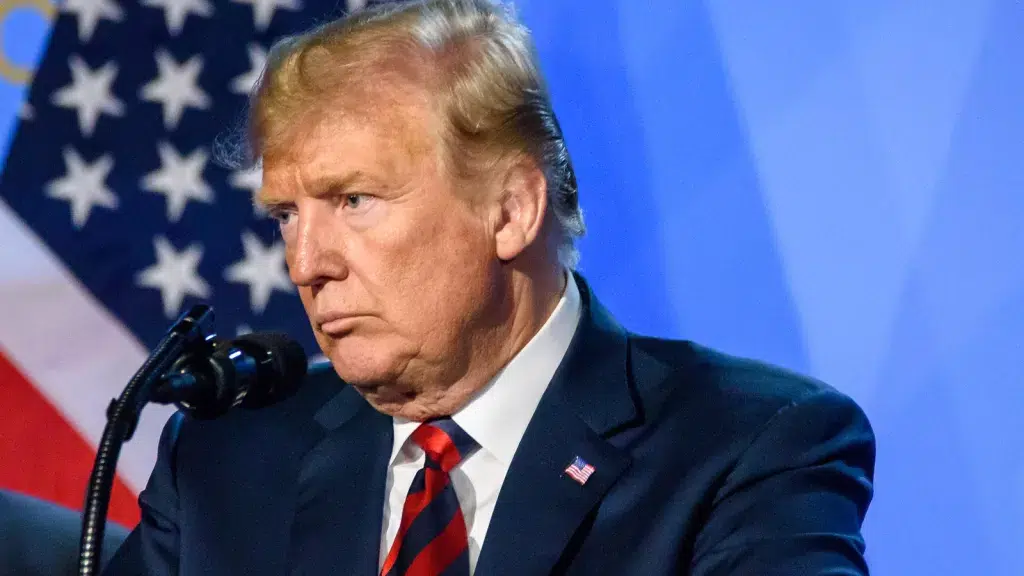 Two more defendants in the Georgia election fraud case pleaded guilty this week, sending another stark blow to Trump's case. Sidney Powell, a pro-Trump co-defendant in the Georgia election fraud case, pleaded guilty on Thursday after being offered a deal by prosecutors to avoid jail time. The very next day, lawyer Kenneth Chesebro also pleaded guilty to one felony count of conspiracy to commit false election filings in Georgia.
Biden Roasts Jim Jordan (and Trump) at Fundraiser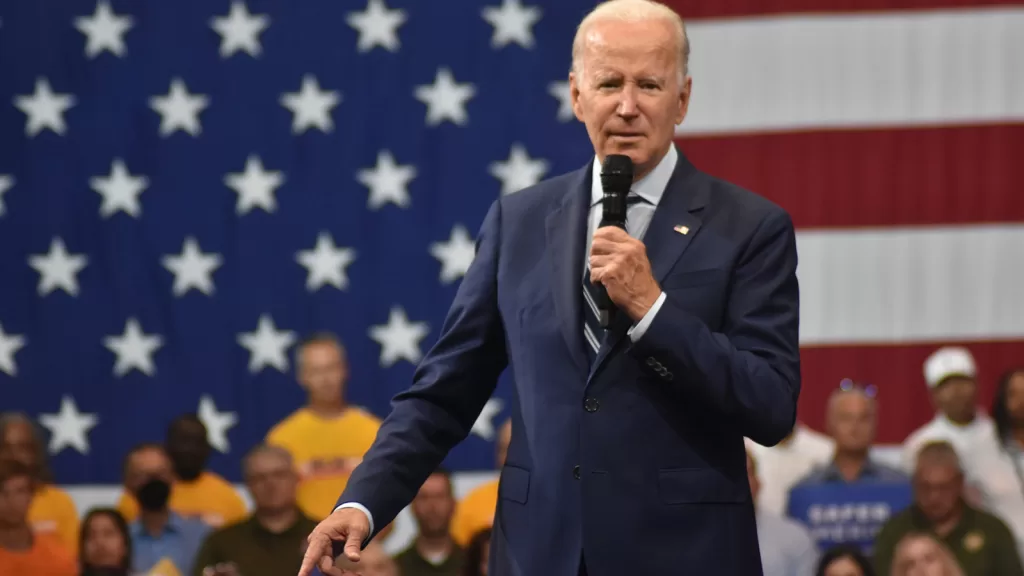 Joe Biden took the stage at a Democratic fundraiser and took the opportunity to roast Donald Trump and Jim Jordan, who, for the third time, lost his bid for the Speakership in the House of Representatives. "He lost the third time in the vote, then they had a secret ballot when they got back in the caucus. And I think it was something like 140 people voted against him. Because you know why they didn't publicly? Intimidated. Intimidated."
Trump Fined And Threatened With Jail
New York federal judge Engoron fined Donald Trump $5,000 for failing to take down a post on Trump's website that attacked one of Engoron's court clerks, accusing her of being Senator Chuck Schumer's girlfriend. The judge also said the next violation will have more severe consequences, suggesting jail time might be next.
Newt Gingrich Blasks Republicans As Disgraceful
Former House Speaker Newt Gingrich blasted Republicans this week for the circus they've created in the House, trying to find the next House Speaker after McCarthy's ousting.
"That's what they were – traitors, who abandoned their party and allied with the Democrats against 96% of the Republican Party with no idea what they would do if they won. They have caused chaos. They have embarrassed the Republican Party and they have weakened the United States at a time when there are two major wars underway. And it's really, truly, I think the most disgraceful behavior by Republicans in my lifetime," Gingrich added.
Poll Finds Kennedy Might Help Biden After All
A new poll found that Robert F. Kennedy's third-party presidential bid could help Joe Biden more than Donald Trump. "Although it's always tricky to assess the impact of a third-party candidate, right now Kennedy alters the equation in Biden's favor," says Lee M. Miringoff, Director of the Marist College Institute for Public Opinion. "What this does speak to, however, is that about one in six voters are looking for another option, especially independents."