Salary negotiations can be as tricky as teaching a squirrel to ride a unicycle – a real circus!
Taking a new job is the perfect time to negotiate a higher salary. After all, it's a part of the process.
To help you navigate this crucial career phase, here's a compiled list of 10 things you should never say during your salary negotiation. Avoiding these common pitfalls will increase your chances of securing the compensation you deserve.
10 Things To Never Say During Your Salary Negotiation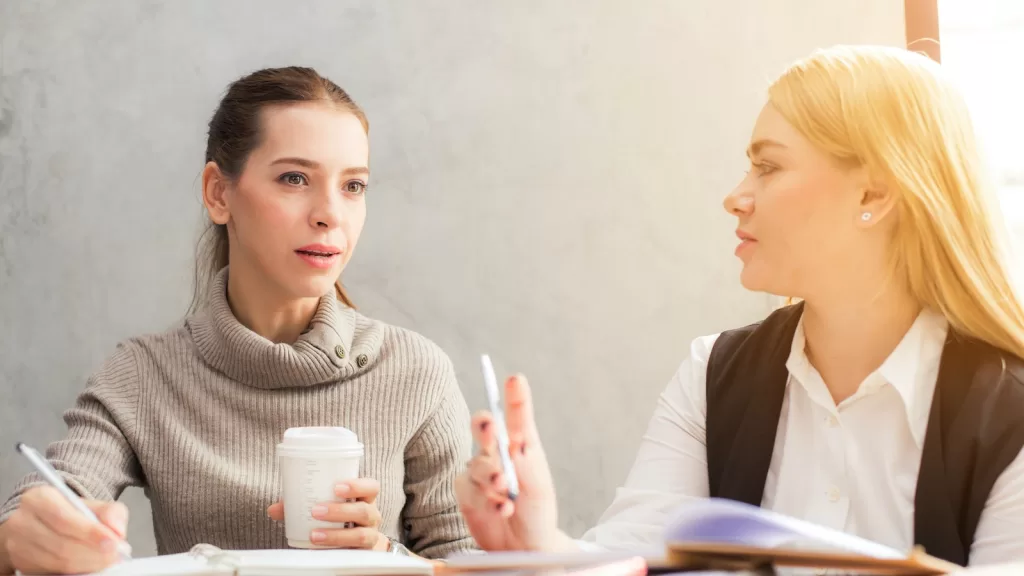 1. "I'll Take Whatever You Offer"
Saying this proves that you haven't done your homework or that you aren't serious about earning more money. The best negotiators enter the meeting room with a specific number they want (and also a number they ask for, which is typically higher).
In other words, if you want a $7,000 raise, as for a $10,000 raise and hopefully settle around your desired $7,000 number.
Express your enthusiasm for the position and your interest in reaching a fair and competitive compensation package.
2. "I'm Desperate for This Job"
While honesty is important, revealing desperation is never a good idea. It's not a good look.
Employers want to hire candidates who are genuinely interested in the role and the company, but they also want to ensure they're offering a competitive package. Desperation can make you appear less valuable and reduce your leverage in negotiations.
If they know that you need the job, they will also know you are less likely to leave if you don't get what you want.
3. "My Current Salary Is…"
Discussing your current salary can be tricky during negotiations when taking a new job (or even switching careers).
Revealing your current salary prematurely can anchor your potential offer to your current earnings, which may not accurately reflect your market value or the value you bring to the new role. Instead, focus on discussing the salary range you expect based on your skills, experience, and industry standards.
4. "I Need This Amount to Cover My Expenses"
Salary negotiations should focus on your qualifications and the market rate for the position rather than your personal financial needs. Mentioning your financial struggles may elicit sympathy but will unlikely lead to a higher offer.
For instance:
"My rent just went up"
"My roof just sprang a leak"
"My kid's college is more pricey than I thought"
Those are all things NOT to say during your salary negotiation.
Employers are more interested in what you bring to the table professionally.
5. "I Heard Someone Else Is Getting Paid More for This Job"
Bringing up what other employees are earning can be a risky move. While salary transparency is essential, it's best to rely on concrete data, such as industry salary surveys or your own research, rather than hearsay. It can also get the other person into trouble.
It is always best to hinge your negotiation on facts, not rumors.
6. "I Don't Have Any Other Offers"
Revealing that you don't have any competing job offers may make the employer think they have the upper hand in negotiations. It's the last thing you should ever say.
While mentioning that you're interested in other opportunities is okay, don't reveal that you're without other offers altogether. Maintain an air of desirability to strengthen your position.
7. "I'll Work My Way Up to a Higher Salary"
Promises of future performance are not a strong negotiation tactic.
Instead, emphasize your current qualifications and achievements, demonstrating your immediate value to the organization. Employers are more interested in what you can do now rather than what you might achieve in the distant future.
For instance, "We will raise your salary later after we see your performance" is a risky proposition to accept. Many times that raise you expect just won't come.
8. "I Don't Have Any Special Skills or Experience"
Downplaying your skills and experience can be self-sabotaging during salary negotiations.
Even if you're relatively new to the field or the role, highlight your unique qualities and transferable skills that make you a strong candidate. Show your potential employer why you're worth the investment.
9. "I'm Flexible on Salary"
Flexibility can be a valuable trait, but revealing it too soon in negotiations can give the impression that you're willing to settle for less. It's essential to convey your willingness to work together but maintain a firm stance on your desired salary range to ensure a fair outcome.
Always come to the table with a number in mind.
10. "Let's Just Get This Over With"
Ending negotiations abruptly or showing impatience can negatively impact potential employers.
Negotiations can take time, and it's essential to approach them with patience and professionalism. Rushing through the process may lead to decisions that you later regret.
Salary negotiations are a vital part of your career journey, and saying the wrong things during this process can have long-lasting consequences.
It's crucial to approach these discussions with confidence, professionalism, and a well-thought-out strategy. By avoiding these ten phrases and focusing on your qualifications, the market rate, and the value you bring to the organization, you can maximize your chances of securing the compensation you deserve.
Remember, salary negotiations are two-way, and finding a win-win solution is the ultimate goal.