Table of Contents
Want to start investing in real estate but have no interest in being a landlord? Or, maybe you are already a landlord and you're looking for more real estate options? REITs are a great choice.
Real Estate Investment Trusts (REITs) have emerged as a popular and accessible way for investors to enter the real estate market without requiring substantial capital or direct property ownership.
In other words, it's a great way to invest in real estate without being a landlord.
REITs allow individuals to invest in a diversified portfolio of real estate assets, allowing them to benefit from potential rental income and property value appreciation.
In this article, we'll delve into what REITs are, their various types, their benefits, and step-by-step guidance on how to start investing in them.
What are REITs?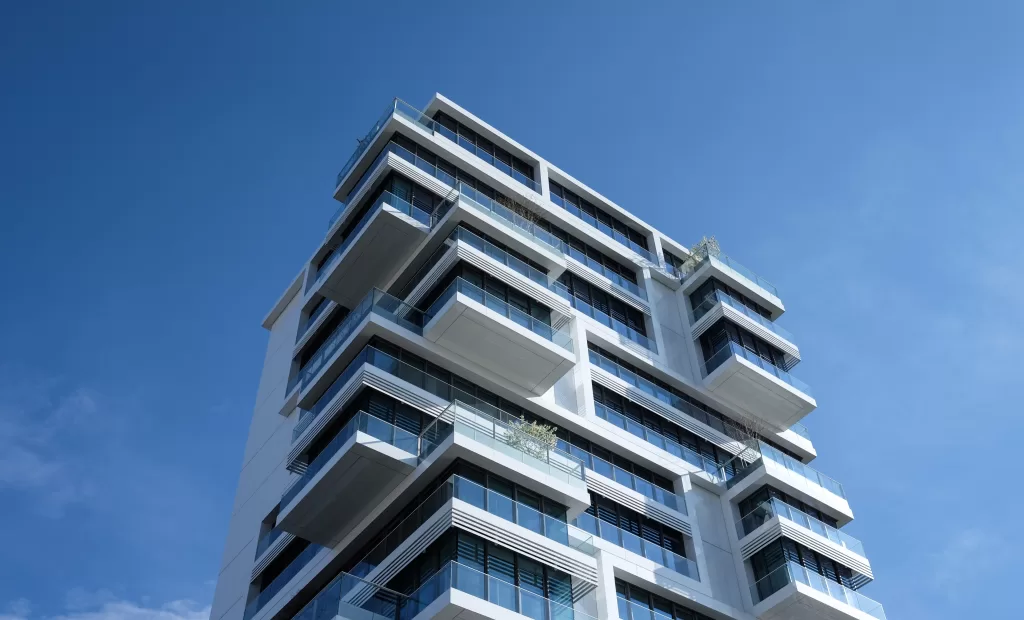 A Real Estate Investment Trust (REIT) is a company that owns, operates, or finances income-generating real estate. By law, REITs must pay out most of their taxable profits as dividends to shareholders. More on this later.
REITs were introduced in the United States in 1960 as a way to democratize real estate investment. They allow individuals to invest in large-scale, income-producing real estate projects that typically require significant capital and expertise to acquire individually.
Investing in a REIT is like being part of a team that owns big buildings, like offices, apartments, or shopping centers. When people or companies rent space in those buildings, you and other investors get a share of the money they pay as rent. It's like getting a slice of the rent pie!
This can be a good way to earn money over time, especially if those buildings do well and many people want to rent from them. Just remember, like any investment, it can go up or down in value, so it's good to be patient and think long-term.
The Types of REITs
REITs can be categorized into various types based on the type of real estate they invest in:
Equity REITs: These REITs primarily invest in and own physical properties, such as residential apartment buildings, office spaces, retail centers, and industrial warehouses. They generate income from rents and property value appreciation.
Mortgage REITs: Instead of owning physical properties, mortgage REITs invest in mortgages and other real estate debt instruments. They generate income by earning interest on the loans they provide to property owners or by investing in mortgage-backed securities.
Hybrid REITs: These REITs are a combination of equity and mortgage REITs. They invest in physical properties and real estate debt to diversify their revenue streams.
Publicly Traded REITs: These REITs are listed on stock exchanges, so you can buy and sell their shares just like you do with stocks. They're easy to invest in.
Private REITs: These ones are not on stock exchanges. They're a bit more exclusive and might have higher entry requirements. They could be riskier, so be careful.
Retail REITs: These focus on properties like shopping centers and retail spaces. They make money when businesses rent out these spaces.
Residential REITs: These invest in places where people live, like apartments or single-family homes. They get money from rent just like other types of REITs.
Industrial REITs: These deal with properties like warehouses and factories. With the rise of online shopping, these have become pretty popular.
Benefits of Investing in REITs
Diversification: REITs offer investors exposure to a wide range of real estate assets, reducing the risk of investing in a single property. This diversification can provide a cushion against the volatility of the stock market.
Liquidity: Unlike traditional real estate investments, which can be illiquid and time-consuming to buy or sell, REITs are publicly traded on stock exchanges, allowing investors to buy and sell shares with relative ease.
Steady Income: REITs must distribute at least 90% of their taxable income to shareholders as dividends. This regular income stream can be appealing to investors seeking stable cash flow.
Professional Management: REITs are managed by experienced professionals who oversee property management, tenant relations, and other operational aspects. This relieves investors of the day-to-day responsibilities of property ownership.
Access to Commercial Real Estate: Investing in commercial real estate projects often requires substantial capital. REITs provide an avenue for individual investors to participate in these projects without the need for significant upfront investment.
Is a REIT a good investment?
A REIT can be an excellent investment vehicle for investors who want to invest in real estate without becoming a landlord or directly buying homes and properties. They are also a great way to diversify your investments, a critical component employed by successful investors.
What Does REIT Stand for?
REIT stands for Real Estate Investment Trust. A REIT is an organized partnership, corporation or trust that invests in real estate projects with shareholder money. REITs are convenient because they issue shares of stock that are traded on the stock exchange like any other stock. REITs pay at least 90% of taxable profits back to shareholders as dividends.
How to Start Investing in REITs
Step 1: Educate Yourself
Before diving into any investment, it's crucial to understand the fundamentals. Research the different REIT types, their performance history, and how they fit into your overall investment strategy. There are plenty of online resources, books, and investment forums that can provide valuable insights.
Step 2: Determine Your Investment Goals
Clarify your investment goals. Are you looking for consistent income, capital appreciation, or a balance? This will help you decide which type of REIT aligns with your objectives.
Step 3: Choose the Right REIT
Consider factors such as the property types the REIT invests in, its geographic focus, management quality, and historical performance. Evaluate the company's financials and read its annual reports to get a better understanding of its operations.
Step 4: Open a Brokerage Account
If you don't already have a brokerage account, you'll need one to invest in REITs. Research and compare different brokerage platforms based on factors like fees, user-friendliness, and available research tools.
Step 5: Make Your Investment
Once you've chosen a REIT and set up a brokerage account, it's time to invest. You can purchase REIT shares just like you would with any other publicly traded stock. Keep in mind that you can invest in REITs through individual stocks or through exchange-traded funds (ETFs) that track REIT indices.
Step 6: Monitor and Rebalance
Regularly monitor your REIT investments and assess their performance against your goals. While REITs offer stability, their values can fluctuate based on market conditions. Adjust your portfolio if needed to maintain your desired asset allocation.
Conclusion
Real Estate Investment Trusts provide an accessible and potentially lucrative avenue for individuals to invest in real estate without the challenges of direct property ownership.
By understanding the various types of REITs and their benefits and following a systematic approach to investment, you can effectively navigate the world of REIT investing. Remember that, like any investment, thorough research, and a well-defined strategy are key to making informed decisions and achieving your financial goals.