Starting a side hustle is crucial if you want to make more money in today's economic climate.
A side hustle is a brilliant way to increase your earnings, gain valuable skills, and potentially turn a hobby into a profitable venture. However, balancing a side hustle with a full-time job can be challenging.
To help you navigate this exciting journey, here are nine tips to successfully start and manage a side hustle while working full-time.
9 Proven Strategies for Starting A Side Hustle
Here are nine proven strategies to start your own side hustle working full-time.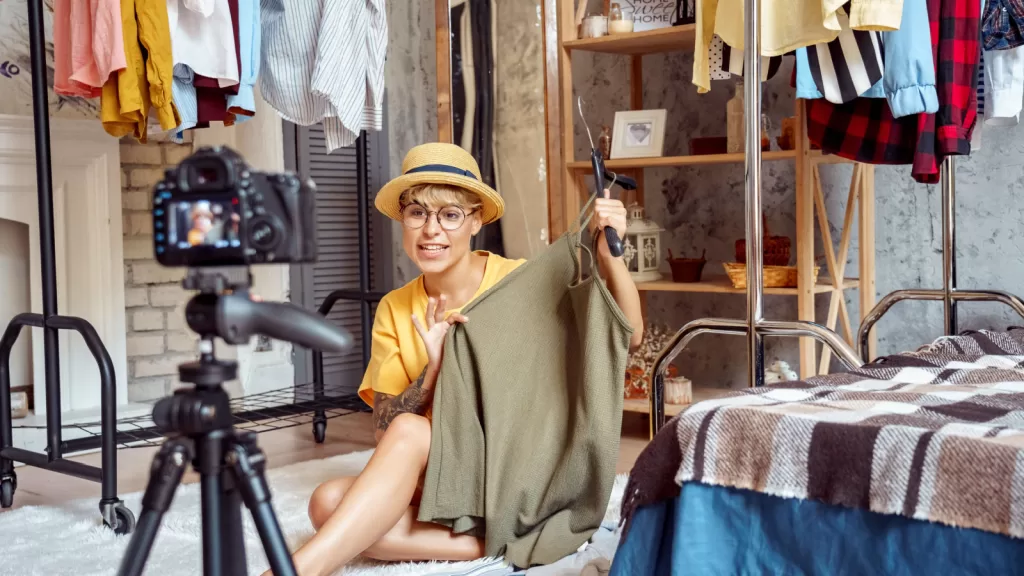 1. Define Your Goals and Priorities
Before diving headfirst into a side hustle, take some time to define your goals and priorities.
What do you hope to achieve with your side hustle? Is it purely financial, or do you want to fulfill a creative passion or learn new skills?
Understanding your objectives will help you make informed decisions about the type of side hustle you pursue, the time you commit, and the resources you invest.
Moreover, it's essential to clarify your priorities. While your full-time job provides stability and income, your side hustle may require additional time and effort. Balance is crucial, so assess how much time you can realistically allocate to your side hustle without compromising your job performance or personal life.
2. Choose the Right Side Hustle
Selecting the right side hustle is crucial to your success. Consider your skills, interests, and resources when making your decision. Here are a few options to explore:
Freelancing: If you possess marketable skills such as writing, graphic design, programming, or digital marketing, freelancing can be a lucrative option.
E-commerce: Start an online store, sell handmade crafts, or explore dropshipping or print-on-demand business models.
Consulting: Share your expertise by offering consulting services in your field of knowledge.
Content Creation: If you enjoy creating content, consider starting a blog, YouTube channel, or podcast.
Real Estate: Invest in rental properties or become an Airbnb host.
Gig Economy: Participate in gig economy platforms like Uber, Lyft, or TaskRabbit.
3. Manage Your Time Effectively
Balancing a full-time job with a side hustle requires excellent time management skills. Create a realistic schedule that includes your job responsibilities, side hustle tasks, and personal life commitments. Prioritize your most important tasks and set clear deadlines to stay on track.
Consider using time management tools and apps to help you stay organized and productive. Tools like Trello, Asana, or Google Calendar can be invaluable in managing your time effectively.
4. Leverage Your Strengths and Skills
Your full-time job can be a valuable resource for your side hustle. Identify the skills and knowledge you've gained in your current role that can benefit your side hustle. For instance, if you work in marketing, you can apply your expertise to promote your side business. Leveraging your strengths and skills from your job can save time and resources and give you a competitive advantage.
5. Automate and Outsource Where Possible
Consider automating and outsourcing certain tasks in your side hustle to maximize your limited time. Automation tools like email marketing platforms, social media schedulers, and e-commerce platforms can help streamline processes. Additionally, outsourcing tasks like graphic design, website development, or administrative work can free up your time to focus on core aspects of your side hustle.
6. Build a Strong Online Presence
In today's digital age, having a strong online presence is essential for the success of your side hustle. Create a professional website or online store to showcase your products or services. Invest in search engine optimization (SEO) to improve your visibility on search engines.
Utilize social media platforms to connect with your target audience and promote your side hustle. Consistent and engaging content can help you build a loyal customer base and attract potential clients.
7. Set Realistic Financial Goals
While the idea of financial freedom through a side hustle is appealing, setting realistic financial goals is essential. Calculate your expenses, including any initial investments required for your side hustle, and determine how much additional income you need to achieve your objectives.
Keep in mind that side hustles often take time to become profitable. Be patient and focus on building a solid foundation for your business. It's also wise to have an emergency fund in place to cover unexpected expenses or income fluctuations.
8. Network and Seek Support
Networking is a powerful tool for your full-time job and side hustle. Attend industry events, join relevant online communities, and connect with peers and mentors who can provide guidance and support. Building a network can open doors to opportunities, partnerships, and valuable insights.
Don't be afraid to seek help when needed. Whether it's hiring a mentor, joining a mastermind group, or consulting with experts in your field, surrounding yourself with knowledgeable individuals can accelerate your side hustle's growth.
9. Know When to Scale or Pivot
As your side hustle evolves, be open to the possibility of scaling or pivoting your business model. Pay attention to customer feedback and market trends. If you identify areas for improvement or new opportunities, don't hesitate to adapt and make changes.
Scaling may involve expanding your product or service offerings, hiring employees, or entering new markets. Pivoting could mean shifting your focus to a different niche or adjusting your business strategy. Flexibility and the ability to adapt are essential traits for successful side hustlers.
Starting a side hustle while working a full-time job can be rewarding and bring financial security and personal fulfillment.
By defining your goals, managing your time effectively, leveraging your skills, and building a strong online presence, you can set yourself up for success. Remember to set realistic financial goals, network with others in your industry, and be open to scaling or pivoting when necessary.
With dedication and careful planning, you can turn your side hustle into a thriving business that complements your full-time job and helps you achieve your dreams.