Managing your finances effectively can be daunting, especially when juggling various financial goals, investments, and retirement planning. This is where a qualified financial advisor can make a big difference in your financial journey.
The benefit of finding a good advisor is in the 1-on-1 communication. Good advisors will take a look at your financial situation, assess your goals, and suggest ways to achieve them through investments, savings, and tax considerations.
As a result, finding the right financial advisor is crucial, as it can have a lasting impact on your financial well-being.
This article will explore the steps and considerations to help you find the perfect financial advisor for your unique needs.
Why Do You Need a Financial Advisor?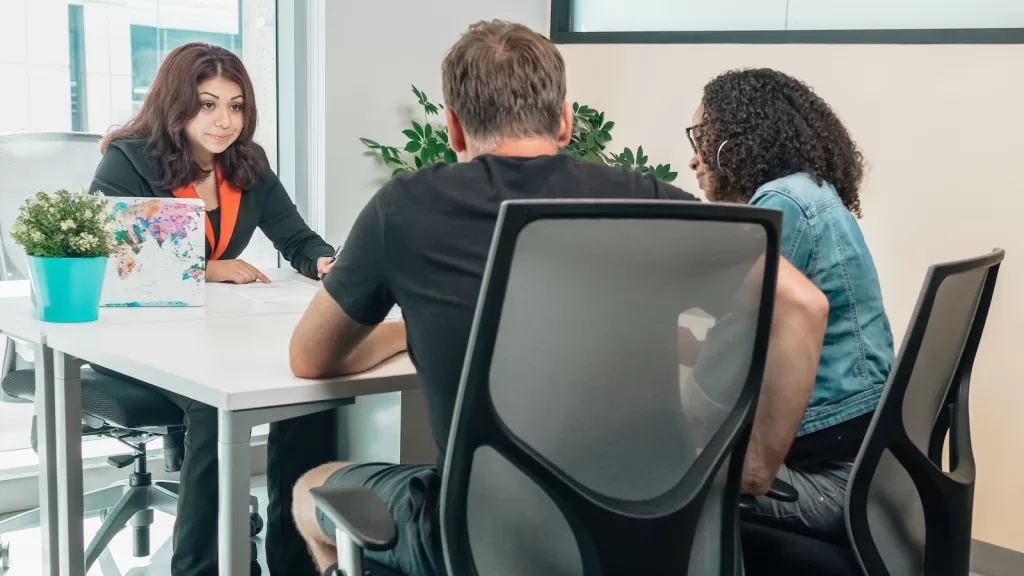 Before delving into the process of finding a financial advisor, it's essential to understand why you might need one. Here are some common reasons individuals seek financial advice:
Complex Financial Goals: If you have ambitious financial goals such as early retirement, buying a home, or sending your children to college, a financial advisor can help you create a roadmap to achieve them.
Investment Diversification: Diversifying your investments is crucial for risk management. A financial advisor can provide expertise in building a well-balanced investment portfolio.
Tax Planning: Efficient tax planning can save you significant money. A financial advisor can help you navigate the complexities of tax laws and find legal ways to minimize your tax liability.
Retirement Planning: Planning for retirement is more than just saving money. A financial advisor can help you estimate how much you'll need, when you can retire, and how to structure your retirement accounts.
Life Changes: Major life events such as marriage, divorce, inheritance, or the birth of a child can significantly impact your financial situation. A financial advisor can help you adjust your financial plan accordingly.
Now that you understand the importance of a financial advisor let's explore how to find the right one.
Determine Your Financial Goals and Needs
The first step in finding a financial advisor is to assess your financial goals and needs.
Consider what you want to achieve, both short-term and long-term. The advisor will need these goals to draft your best financial plan.
Do you need help with retirement planning, investment strategies, or debt management? Understanding your specific requirements will guide your search for the right advisor.
Understand Different Types of Financial Advisors
Financial advisors come in various forms, each with different specialties and compensation models. The key types of financial advisors include:
Certified Financial Planner (CFP): CFPs are trained to provide comprehensive financial planning services. They can help with various financial matters, from budgeting to estate planning.
Registered Investment Advisor (RIA): RIAs specialize in managing investments and must adhere to a fiduciary duty, meaning they are legally obligated to act in your best interests.
Insurance Agents and Brokers: These professionals primarily sell insurance products but may also offer financial planning services.
Robo-Advisors: These automated, algorithm-driven platforms provide investment advice based on your financial goals and risk tolerance.
Stockbrokers and Broker-Dealers: They facilitate buying and selling securities and may offer financial advice, but they often earn commissions on transactions. In general, I advise most to avoid these types of advisors.
Check Qualifications and Credentials
When seeking a financial advisor, it's essential to ensure they have the necessary qualifications and credentials. Look for advisors who hold recognized certifications like Certified Financial Planner (CFP), Chartered Financial Analyst (CFA), or Certified Public Accountant (CPA).
These designations indicate that the advisor has undergone rigorous training and must adhere to ethical standards.
Consider Their Fiduciary Duty
One of the most critical considerations when choosing a financial advisor is whether they have a fiduciary duty. Advisors who operate under a fiduciary standard are legally obligated to prioritize your best interests.
This ensures they make recommendations that align with your financial goals rather than their commissions or fees.
Review Their Track Record
A reputable financial advisor should have a solid track record of helping clients achieve their financial objectives. Ask for references and check online reviews and ratings to gauge their client satisfaction.
Additionally, inquire about their investment performance, especially if investment management is a significant part of your financial plan.
Discuss Fees and Compensation
Understanding how a financial advisor is compensated is crucial to avoid surprises. Financial advisors can charge fees in several ways:
Fee-Only: These advisors are compensated solely through fees paid by clients, typically on an hourly or asset-under-management basis. This compensation model reduces conflicts of interest.
Commission-Based: Advisors earn commissions on the financial products they sell, which can create potential conflicts of interest if they prioritize products that pay higher commissions.
Fee-Based: These advisors charge both fees and earn commissions, potentially presenting conflicts of interest. Ensure you understand how these fees work and how they might impact the advisor's recommendations.
Ask About Their Investment Philosophy
If you're looking for an advisor to manage your investments, inquire about their investment philosophy. Their approach should align with your risk tolerance and financial goals. Some advisors prefer a conservative approach, focusing on low-risk investments, while others may be more aggressive, seeking higher returns through riskier investments.
Interview Multiple Advisors
Don't settle for the first advisor you meet. It is essential to interview multiple candidates to compare their qualifications, services, and fees. During these interviews, ask about their experience, client base, and how they would approach your financial situation.
Request a Written Financial Plan
A reliable financial advisor should provide you with a written financial plan tailored to your goals and needs. This plan should outline your current financial situation, proposed strategies, and a timeline for achieving your objectives. Review this plan carefully before making any commitments.
Establish a Comfortable Rapport
Your financial advisor will play a significant role in your financial life, so it's essential to have a comfortable working relationship. Trust your instincts; if you don't feel at ease with an advisor, it might be best to continue your search.
If you're looking for an advisor, finding the right financial advisor is critical to achieving your financial goals and securing your future.
By understanding your needs, assessing various types of advisors, checking qualifications, and considering their fiduciary duty, you can make an informed decision. Remember to interview multiple advisors, review their track record, and ensure their compensation model aligns with your best interests.
With the right advisor by your side, you can navigate the complex world of finance and work toward a more secure and prosperous future.