Not into budgeting? Don't worry. The Pay Yourself First technique puts you in full control of your finances without having to track expenses and budget your money.
The Pay Yourself First method is a simple yet powerful approach to personal finance that prioritizes saving and investing before spending.
Imagine paying all your bills, saving an emergency fund, and investing for your future, plus 100% guilt-free spending, all without keeping a budget. Interested?
In this article, we will delve into the intricacies of this method, explaining how it works and why it is an essential tool for achieving financial stability and success.
How Does Pay Yourself First Work?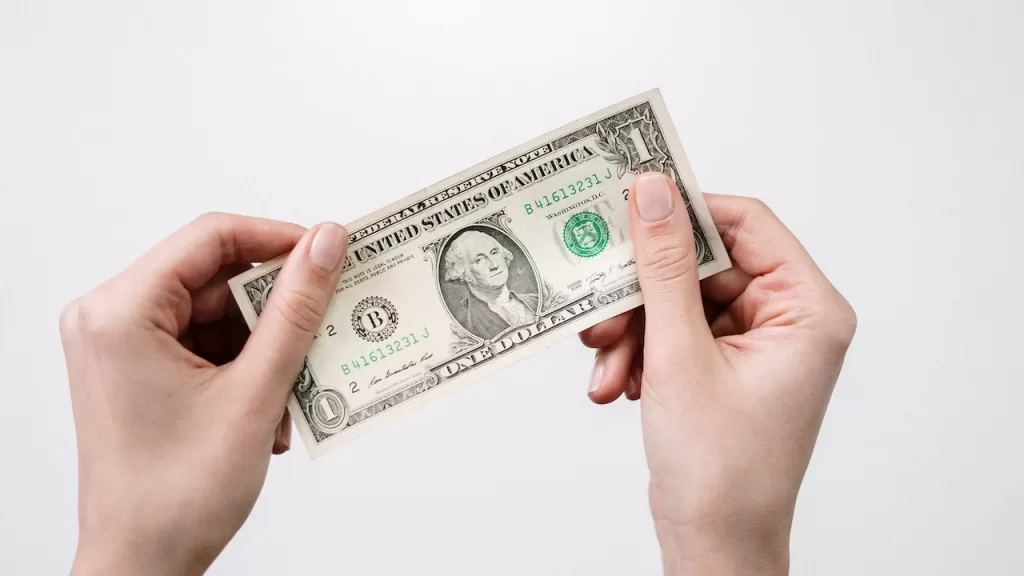 The Pay Yourself First method is a money-management technique that flips the traditional budgeting approach on its head.
Instead of saving whatever is left after paying bills and expenses, you prioritize saving a portion of your income before addressing other financial obligations. This approach ensures that you are actively building your financial future rather than just getting by.
Here's how the Pay Yourself First method works (we will take a look at an example after):
1. Determine Your Financial Goals
The first step in adopting the Pay Yourself First method is identifying your financial goals. What are you saving for? Whether it's an emergency fund, a down payment on a house, retirement, or a dream vacation, knowing your financial objectives will guide your savings plan.
2. Set a Savings Target
Once you've established your financial goals, calculate how much money you need to save to achieve them. Be specific and realistic about your targets. Having clear savings goals will help you stay motivated and focused.
3. Establish an Automatic Savings Plan
You know how much I love automation, right?
The key to the Pay Yourself First method is automation. Set up automatic transfers from your primary income source to your savings or investment accounts. This ensures that you save money before you have a chance to spend it on discretionary expenses.
4. Budget Your Expenses
After you've automated your savings, create a budget to allocate the rest of your income to necessary expenses, such as rent or mortgage, utilities, groceries, and transportation. Be mindful of discretionary spending and find ways to reduce unnecessary expenses.
5. Monitor and Adjust
Regularly review your budget and savings plan to ensure you are staying on track. Adjust your savings contributions as your income and financial goals change. The goal is to save a predetermined percentage of your income consistently.
An Example of How Pay Yourself First Works
Suppose your monthly income is $5,000. You don't have an emergency fund yet so you've decided to save 20% of your income and invest 15% using this method. After you've saved a 6-month emergency fund, you'll put that 20% into your investments to build your retirement nest egg.
Here's how it might look.
Determine Your Financial Goals: Your main financial goal is to build an emergency fund, and you want to save $1000 (20% of $5,000) monthly towards it.
Set Up an Automatic Savings Plan: You arrange with your bank to automatically transfer $1,000 from your checking account to a dedicated savings account immediately after you receive your paycheck. This leaves you with $4,000 ($5,000 – $1,000).
Invest 15%: Next, you take 15% of the remaining $4,000 and invest it in your employer-sponsored 401(k) and Roth IRA. 15% of $4,000 is $600. Remaining amount: $3,400.
Allocate for Expenses: You allocate the $3,400 to cover your rent or mortgage ($1,000), utilities ($150), groceries ($500), gasoline ($200), and other necessary expenses ($850) like your cell phone, clothes, hygiene accessories, etc.
Spend Guilt-Free: After achieving your saving and investing goals and paying your monthly bills, you're left with $700. This is your money to spend guilt-free on anything. Why? Because you've already saved, invested, and paid your bills. The rest is 100% yours.
Monitor and Adjust: Want more to spend guilt-free? No problem. Either earn more money by asking for a raise or starting a side hustle. Or reduce your monthly bills.
Over time, by consistently paying yourself first and automating your savings, you steadily build your emergency fund without the temptation to spend the money elsewhere. And, each money you'll get a new stash of money to spend without guilt or stress because it's all yours.
This method ensures that you actively work toward your financial goals and become a millionaire as quickly as possible.
Benefits of the Pay Yourself First Method
Now that we understand the mechanics of the Pay Yourself First method, let's explore the compelling benefits it offers:
1. Financial Security
By prioritizing savings and automation, you create a financial safety net. This is crucial for emergencies, unexpected expenses, or sudden job loss. Having an emergency fund in place ensures you don't have to rely on credit cards or loans in times of need.
2. Consistent Wealth Building
The Pay Yourself First method promotes a disciplined savings habit. Over time, consistent contributions to your savings or investment accounts can lead to substantial wealth accumulation. This is particularly important for long-term financial goals like retirement.
3. Reduced Financial Stress
Financial stress is a significant contributor to overall stress and anxiety. Knowing that you have savings in place can provide peace of mind and reduce worry about money-related issues.
4. Faster Goal Achievement
Setting clear financial goals and prioritizing savings means achieving your objectives faster. Whether it's buying a home, starting a business, or retiring early, the Pay Yourself First method accelerates your progress toward these milestones.
5. Improved Financial Awareness
Budgeting and tracking your expenses are integral to the Pay Yourself First method. This heightened awareness of your financial situation can help you identify areas where you can cut costs and make smarter spending decisions.
6. Enhanced Financial Freedom
Ultimately, the Pay Yourself First method is a path to financial freedom. As your savings grow and you invest wisely, you'll be less reliant on a paycheck and more capable of pursuing your passions, dreams, and a life free from financial constraints.
Tips for Success
While the Pay Yourself First method is simple in concept, successfully implementing it requires commitment and discipline. Here are some tips to help you make the most of this approach:
Start Small: If you're new to saving, begin with a modest percentage of your income and gradually increase it over time as you become more comfortable with the process.
Create Separate Accounts: Consider opening separate savings or investment accounts for each of your financial goals. This can help you stay organized and track your progress more effectively.
Reduce Discretionary Spending: Look for opportunities to cut unnecessary expenses in your budget. This extra money can be redirected toward your savings goals.
Embrace Windfalls: Whenever you receive unexpected windfalls, such as tax refunds, bonuses, or gifts, allocate a portion of them to your savings instead of spending them all.
Stay Adaptable: Life is full of changes, and your financial situation may evolve. Be flexible and adjust your savings plan as needed to accommodate these changes.
Seek Professional Advice: Consult with a financial advisor to ensure you make the best investment choices and optimize your savings strategy.
The Pay Yourself First method is a tried-and-true approach to achieving financial stability and success.
By making saving a priority, automating your contributions, and consistently working toward your financial goals, you can enjoy the benefits of financial security, reduced stress, and enhanced wealth building. It's never too late to start, so take the first step today toward a brighter financial future by paying yourself first.
Remember, financial freedom is within your reach, and the Pay Yourself First method is your roadmap to get there.