Home Energy Bills aren't cheap. Luckily, finding innovative ways to save money on your home energy bill is simpler than you probably think.
You can implement numerous creative strategies to reduce your energy consumption and lower your monthly expenses while also doing your part for the planet.
This article will explore seven creative ways to save money on your home energy bill.
7 Creative Ways to Save Money on Your Home Energy Bill
Here are seven easy and creative ways to reduce your home energy bill.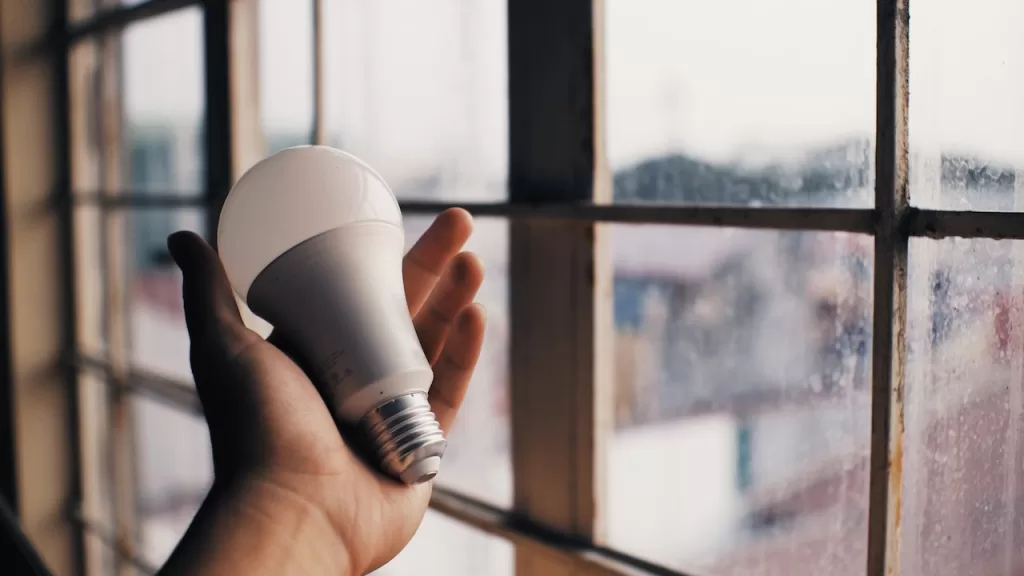 1. Use The Sun's Solar Energy
Solar energy is a renewable and sustainable source of power that can significantly reduce your reliance on traditional energy sources. Installing solar panels on your roof or property is a long-term investment that can save you substantial energy bills over time.
While the initial cost of installation may be high, various government incentives and rebates are available to offset these expenses.
Additionally, innovative financing options such as solar leases and power purchase agreements allow homeowners to go solar without the upfront costs.
By generating your electricity from the sun, you can lower your energy bill, reduce your carbon footprint, and contribute to a cleaner environment.
2. Embrace Smart Home Technology
The rise of smart home technology has revolutionized how we interact with our homes and manage energy consumption. In short, energy management has never been easier.
Smart thermostats, lighting systems, and appliances can be programmed to optimize energy usage and reduce waste. A smart thermostat can learn your heating and cooling preferences and adjust the temperature accordingly, saving you money without compromising comfort.
Smart plugs and switches can be used to control and monitor the energy consumption of individual devices.
You can schedule appliances like washing machines and dishwashers to run during off-peak hours, taking advantage of lower electricity rates.
By incorporating these smart devices into your home, you can gain better control over your energy usage and see significant savings on your monthly bills.
However, be aware of the downside of smart appliances.
3. Invest in Energy-Efficient Appliances
When it's time to replace your old appliances, consider investing in energy-efficient models.
Energy Star-certified appliances consume significantly less energy than their non-certified counterparts while providing the same level of performance. From refrigerators and washing machines to air conditioners and water heaters, you can find a wide range of energy-efficient options for your home.
While the upfront cost of these appliances may be higher, the long-term savings on your energy bills make them a worthwhile investment. Additionally, many utility companies offer rebates or incentives for purchasing energy-efficient appliances, further reducing your expenses.
4. Seal and Insulate Your Home
A well-insulated and properly sealed home is essential for energy efficiency.
Insulation helps maintain a consistent indoor temperature, reducing the workload on your heating and cooling systems. Check your home for drafts around windows, doors, and other openings. Seal any gaps or cracks with weatherstripping or caulk to prevent warm or cool air from escaping.
Consider adding or upgrading insulation in your attic, walls, and floors. Adequate insulation can significantly reduce the need for heating and cooling, resulting in substantial energy savings.
Again, while the upfront cost of insulation and sealing materials may seem high, the long-term benefits in terms of lower energy bills and increased comfort are well worth it.
5. Optimize Natural Lighting
Maximizing natural light in your home reduces the need for artificial lighting and contributes to a more pleasant living environment.
Consider making architectural changes or upgrades to enhance natural lighting. Installing larger windows, skylights, or glass doors can introduce more sunlight into your home.
Use reflective surfaces like mirrors and light-colored paint on walls and ceilings to control and maximize natural lighting. Additionally, consider using light-filtering window coverings that allow sunlight in while blocking excessive heat.
By reducing your reliance on artificial lighting, you can save on electricity costs and create a brighter, more inviting living space.
6. Adopt Energy-Efficient Landscaping
Landscaping can play a significant role in your home's energy efficiency.
Planting trees strategically around your property can provide natural shade during hot summer months, reducing the need for air conditioning. In the winter, deciduous trees will shed their leaves, allowing sunlight to reach your home and provide natural heating.
Furthermore, consider installing a green roof or reflective roofing materials to reduce heat absorption and keep your home cooler. Incorporate hardscaping features like pathways and pavers made from reflective materials to minimize heat retention in your outdoor spaces.
Thinking creatively about your landscaping choices can make your home more energy-efficient and visually appealing.
7. Practice Energy-Efficient Habits
Finally, one of the most creative and cost-effective ways to save money on your home energy bill is to adopt energy-efficient habits. Small changes in your daily routine can add up to significant savings over time.
Here are some creative habits to consider:
Unplug devices and chargers when they're not in use to eliminate "phantom" energy consumption.
Cook with lids on pots and pans to retain heat and reduce cooking time.
Opt for cold water when doing laundry to save on water heating costs.
Use natural ventilation when weather permits instead of relying on air conditioning or heating.
Hang clothes to dry instead of using a dryer whenever possible.
Turn off lights when leaving a room and replace incandescent bulbs with energy-efficient LEDs.
Saving money on your home energy bill doesn't have to be a daunting task.
By incorporating these creative strategies into your daily life, you can reduce energy consumption, lower monthly expenses, and contribute to a more sustainable future.
Whether you invest in solar panels, embrace smart home technology, or simply adopt energy-efficient habits, each step brings you closer to a more energy-conscious and cost-effective home.
Start today and watch your energy bills shrink while your environmental footprint shrinks as well.