Working out regularly is one of the best uses of our time. After all, our money won't last long if we're in poor health. Healthcare isn't cheap!
Whether you aim to shed those extra pounds, build muscle mass, or simply enhance your overall well-being, deciding between these two diverse workout regimens can be daunting.
Fear not, as we delve into the depths of this fitness conundrum to shed light on the advantages and considerations of cardio exercise and weight training, ultimately helping you make an informed decision about which path to tread on your fitness journey.
Cardio
Cardiovascular exercises, often called "cardio," encompass a wide range of activities that elevate your heart rate and engage large muscle groups over an extended period.
Common examples include running, cycling, swimming, and aerobics. The main focus of cardio is to enhance the efficiency of your cardiovascular system, improve endurance, and burn calories to promote weight loss.
Benefits of Cardiovascular Exercise:
Weight Loss: Cardio workouts are renowned for their ability to torch calories and assist in weight management. Activities like running or cycling can lead to a substantial calorie burn during the exercise, contributing to a calorie deficit necessary for weight loss.
Cardiovascular Health: As the name suggests, cardiovascular exercises primarily target your heart and circulatory system. Regular cardio workouts can enhance heart health by improving circulation, lowering blood pressure, and reducing the risk of heart disease.
Endurance and Stamina: Regular cardio exercises gradually enhance your endurance and stamina levels. This benefits your workouts and daily activities, leaving you less fatigued during routine tasks.
Mood Enhancement: Cardio workouts trigger the release of endorphins, often referred to as "feel-good" hormones. This natural high can alleviate stress, anxiety, and even symptoms of depression, contributing to an overall improved mood.
Weight Training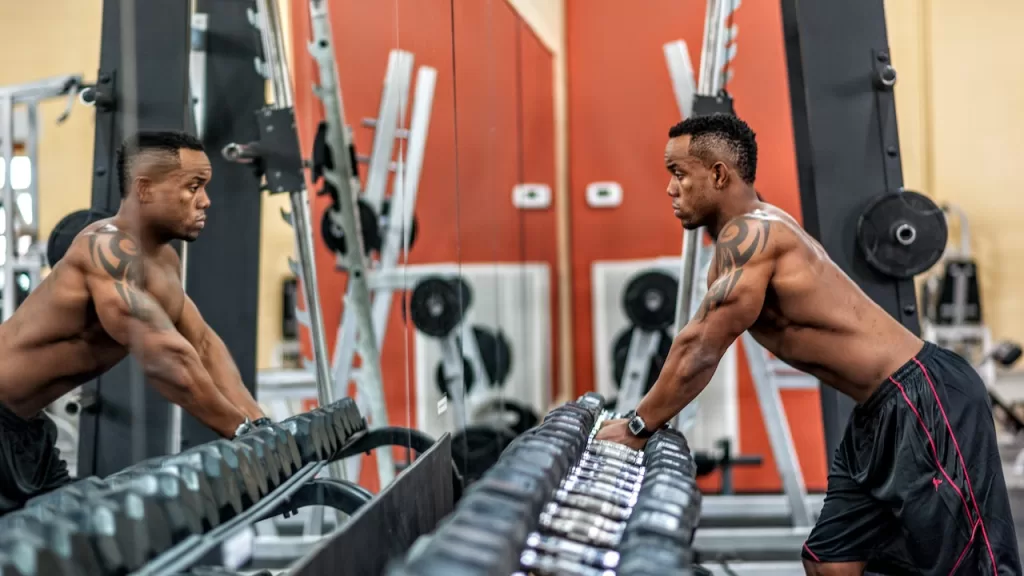 Weight training, on the other hand, involves resistance exercises aimed at building and strengthening muscles. This typically involves lifting weights, using resistance bands, or utilizing body-weight exercises. Unlike cardio, weight training targets specific muscle groups and aims to increase muscle mass and strength.
Benefits of Weight Training:
Muscle Development: Weight training is unparalleled for building muscle mass and strength. The controlled resistance applied during weight lifting creates microscopic tears in muscle fibers, which, upon repair, lead to muscle growth.
Metabolic Boost: Muscles are metabolically active tissues, meaning they burn calories even at rest. Building lean muscle mass through weight training can help increase your basal metabolic rate (BMR), contributing to long-term weight management.
Bone Health: Weight-bearing exercises are known to promote bone health and density. By subjecting your bones to controlled stress, weight training can help prevent conditions like osteoporosis and improve overall skeletal strength.
Functional Fitness: Weight training often involves compound movements that mimic real-life actions, enhancing functional fitness. This translates to improved agility, balance, and coordination in daily activities.
Does Cardio Really Burn More Calories?
While cardio exercises are great calorie burners while you're working out, research suggests that weight training might burn more calories when recovery and metabolism are factored in.
Cardiovascular exercises like running, cycling, and swimming are renowned for their immediate calorie-burning effects during the activity. However, the metabolic implications of weight training are drawing attention due to its impact on the body's composition and overall energy expenditure.
A study published in the Journal of Strength and Conditioning Research found that weight training not only increases lean muscle mass but also triggers a phenomenon known as "afterburn" or excess post-exercise oxygen consumption (EPOC). This means that even after the weightlifting session concludes, the body continues to burn calories as it repairs and rebuilds muscle tissue, effectively raising the basal metabolic rate over time.
Another study conducted at Appalachian State University compared the calorie-burning effects of a 45-minute weightlifting session with a 45-minute cardio workout.
Surprisingly, the weight training session led to a higher resting metabolic rate for the subsequent 14 hours, resulting in greater overall calorie expenditure when compared to the cardio session. This suggests that the benefits of weight training extend beyond the immediate exertion, fostering a more prolonged impact on calorie burning.
However, it's crucial to recognize that the efficacy of either weight training or cardio greatly depends on individual factors such as fitness level, body composition, and personal preferences.
A balanced approach that incorporates both forms of exercise might offer the most comprehensive benefits for overall health and weight management.
Cardio vs. Weight Training: Which Should You Choose?
The decision between cardio exercise and weight training is not a one-size-fits-all scenario. It largely depends on your personal fitness goals, preferences, and any underlying health considerations.
In fact, a balanced approach that combines elements of both cardio and weight training might yield the most comprehensive results. Here's how to make an informed choice:
1. Define Your Goals:
Weight Loss: If shedding excess pounds is your primary goal, cardio exercises can play a pivotal role. High-intensity cardio sessions, like high-intensity interval training (HIIT), are particularly effective in burning calories and boosting metabolism.
Muscle Building: For those aiming to sculpt a more muscular physique, weight training is essential. Compound exercises such as squats, deadlifts, and bench presses engage multiple muscle groups, promoting overall muscle development.
Overall Health: If your aim is to improve your overall well-being, consider a balanced approach. Cardiovascular exercise supports heart health and endurance, while weight training bolsters muscle strength and bone density.
2. Consider Time Constraints:
Cardio exercises often require less time commitment per session compared to weight training.
A quick jog or a high-intensity interval training (HIIT) session can be effective even in time-crunch situations. On the other hand, weight training might necessitate longer sessions to target specific muscle groups adequately.
3. Factor in Preference:
Enjoyment is a crucial factor in maintaining a consistent fitness routine.
If you dread the thought of lifting weights, opting for cardio activities you genuinely enjoy might lead to more sustainable fitness habits and better long-term results, and vice versa.
4. Embrace Variation:
Variety is the spice of fitness. Both cardio and weight training offer diverse options.
For cardio enthusiasts, trying different activities like swimming, dancing, or kickboxing can keep things interesting. Weight trainers can explore different exercises, techniques, and equipment to prevent monotony.
5. Listen to Your Body:
Regardless of your chosen path, it's essential to listen to your body. Overtraining can lead to injuries and burnout. Adequate rest and recovery are as crucial as the workouts themselves.
The Verdict
In the cardio vs. weight training debate, there's no definitive winner.
The ideal approach is to recognize the unique advantages of each and tailor your fitness routine to align with your goals. Cardiovascular exercises excel in promoting weight loss and enhancing cardiovascular health, while weight training shines in building muscle mass, strength, and bone density.
Remember, the most effective fitness journey is one that's sustainable and enjoyable. Ultimately, the best routine is the one you'll stick to. Consider consulting with fitness professionals or personal trainers to create a customized plan that caters to your goals and preferences.
Whether you're pounding the pavement or hitting the weights, the true victory lies in your commitment to a healthier, more active lifestyle.